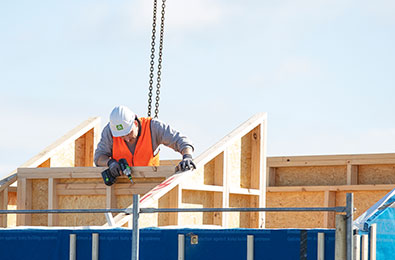 PanelLite is a wall, floor and roof system that provides the ultimate in building efficiency.
PanelLite is an ultra efficient wall, floor and roof system developed in Australia by CarbonLite. The construction system has been analysed and certified by the Passive House Institute in Germany.
PanelLite is precision fabricated in our factory under controlled conditions and delivered to your home site on trucks, ready for immediate installation. From there assembly to lock-up stage can be achieved in a matter of days.
Every panel is fully insulated and completely sealed with the air tightness standard guaranteed. All panels are fully braced and load bearing. The PanelLite system is structurally compliant.The complete thermal envelope is ready for the finishing touches to be applied!
Are you ready to build your home using the next generation of ultra efficient construction methods? CarbonLite can help.