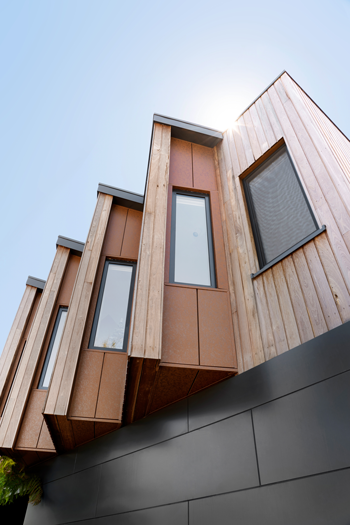 Ultra efficient, our windows and doors are specifically designed for use in Passive House homes.
Having spent time, effort and money developing and constructing a high performance thermal envelope, it is pointless compromising that thermal envelope with the use of conventional windows and doors.
Conventional windows and doors have long been the reason for heat loss in winter and heat gain in summer. Resultant condensation has been the source of mould forming in adjoining wall cavities. Unseen but far from inactive, the mould can damage the walls and create an unhealthy atmosphere for you and your family.
Now, with European manufacturers leading the way, window and door engineering has undergone a revolution in design and function. CarbonLite uses new age, ultra efficient windows and doors that are specifically designed for use in homes built to a Passive House standard such as ours.
The critical element is a high quality thermally broken frame that seals absolutely tight. The average window engineered to Passive House standard will transmit just one sixth the heat of that of a conventional Australian window.
All windows and doors are individually manufactured for your project and to suit your home's specific design requirements.