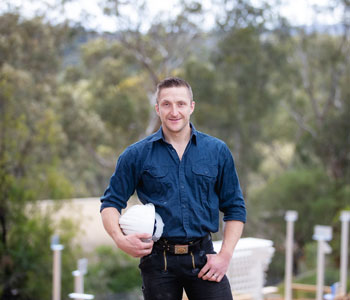 Precision prefabrication means no wasted construction time due to bad weather.
Our computer optimized, prefabricated PanelLite system has proven to be second to none. Under the guiding hand of our specialised team, the computer software breaks down your specific house design into component parts.
From there your house is manufactured to exacting standards, out of the weather, in our Melbourne factory.Production specifications are downloaded from our computer drawings directly to our automated cutting machine. Made in Switzerland, our machine automatically calculates the most efficient cut from the timber we use, taking timber wastage closer to zero than ever before.
The various components are then assembled into panels for the walls, roof and floor. The components of your house are transported by truck to your home site and assembled to 'lock-up' in a matter of days, just like a jigsaw. The efficiencies in-factory and on-site are significant, including no wasted construction time due to bad weather.